Teen MMA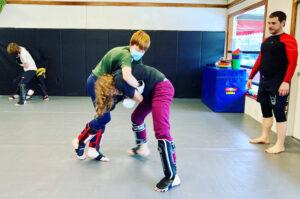 These classes are for students ages 13-19 who are interested in both the striking and grappling arts in a sport context.
Coach Alex focuses on technique and integration of technique. There is sparring at the end of class and if students wish to participate, they should bring their own mouthpiece.
Check the schedule for class times and locations.